United Kingdom Foreign Minister Boris Johnson officially  visit Ghana to meet with the current President Akufo-Addo led to major discussions around trade, investment and security cooperation between their two nations.
Ghana is expecting more investments from British firms after the UK Foreign Minister expressed the UK government efforts in encouraging British investors to invest in Ghana's economy.
"A lot is being done to make sure that relations between Ghana and Britain continue to be on an keel, and that there are areas for greater trade and Business Corporation." Said President Akufo-Addo to the media after a closed door session with the UK minister Wednesday.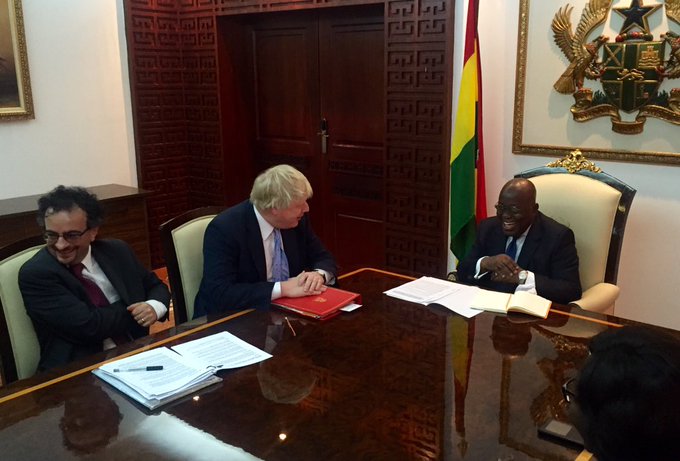 "We hope to have an even deeper friendship going forward. Particularly, we want to make sure that British firms come here in greater numbers and greater strengths to invest in Ghana and take advantage of the fantastic opportunities there are in this wonderful country," he said
The UK Foreign Minister further added that the discussions with the Ghanaian President leaned on foreign policy and security aimed at improving stability in the west African region which "affects us in Europe as much as anybody else"