Nigerians have staged a demonstration on Monday against the economic crisis confronting the nation not withstanding the cancellation of the protest by artist Innocent 2Face Idibia.
The One Voice Nigeria protest started peacefully in the Morning with a few hundreds of people marching to the Lagos stadium where the police are providing security, local media report.
Some civil society organisations have spearheaded the holding of the march including EiE Nigeria which is covering the event on Twitter.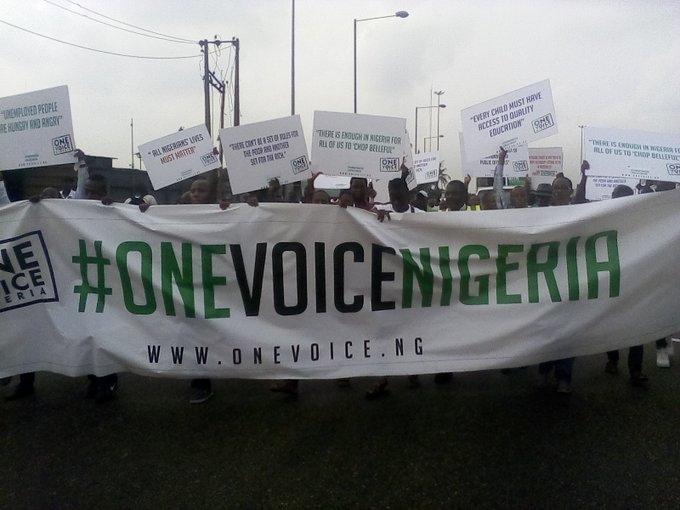 The march is ON!

#

IStandWithNigeria
"Nigerians are not asking for much. We are asking for just the basics. Unfortunately, we have a selfish government," they tweeted the view of one of the participants.
Another said: "98% of Nigerians do not eat what we want. We can only eat what we see. For how long? This needs to stop."
"I stand here as an SME owner. The effect of this government on my business is not funny at all!!!" a woman said on the platform raised at the stadium.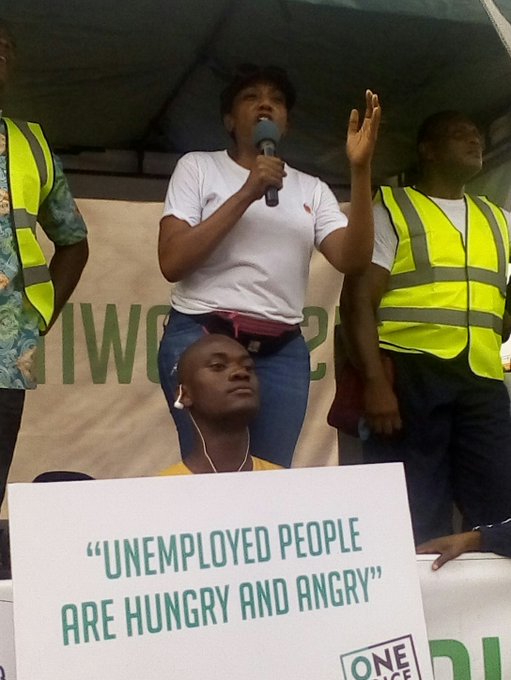 'I stand here as an SME owner. The effect on this government on my business is not funny at all!!!'#IStandWithNigeria
The protest is expected to be held in other major cities in the country including Abuja.
2Face called for the One Voice Nigeria protest last month to demand from the Muhammadu Buhari-led government solutions to the country's economic problems and good governance.
After a backlash from government officials and a warning by the police, he canceled the protest on Saturday night, a few hours to the scheduled date, citing security concerns.
"After due consultations, it has become clear that the One Voice Nigeria protest scheduled to hold in Lagos and Abuja on Monday, 6th February is under serious threat of hijack by interests not aligned with our ideals," he said in a video posted on Instagram.
"The point I intend on making is not worth the life of any Nigerian. It is motivated by the need to demand a better deal for the ordinary Nigerian," he added.
The Lagos State police commissioner, Fatai Owoseni warned on Thursday that: "Information reaching us revealed that some hoodlums are planning to hijack the peaceful protest and as such, we won't allow it to hold in Lagos."
EiE Nigeria re-posted guidelines for the demonstration which had been circulated earlier to maintain peace during the protest.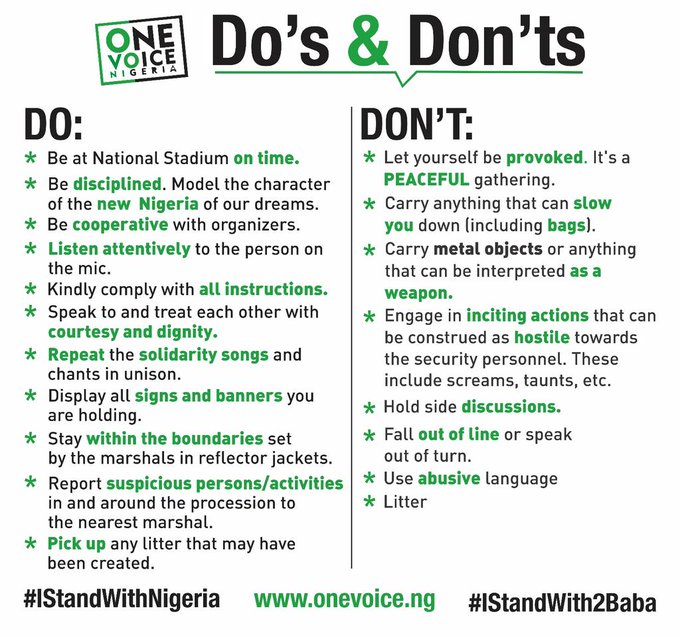 President Muhammadu Buhari was expected in the country on Sunday, but he extended his leave in Britain after 10 days to complete his medical tests.