Over the years, there have been many entrants into our vibrant movie industry, so it's a good thing we revisit the list of hottest men.
Without further ado, here is our 2017 list of 12 sexiest actors
12. Kenneth Okolie
Starting you off with a glass of fine wine, our first debut baby on the list, Kenneth. From winning the 2010 Mr Nigeria and finishing third in Mr World, Kenneth strolled into Nollywood with his good looks and panty-wetting baritone and took his seat among the gorgeous screen gods. Although he's featured in a number of movies, ladies who can't get enough of this masculine moor can always catch him on weekly series like the popular ROKStudio series, Husbands of Lagos.
11. Tope Tedela
Since winning Most Promising Actor in the 2015 AMVCA, the unassuming Tope who first got his breakthrough via Superstory has made quite a name for himself in the industry, his lean build appeals to most women and so do his muted good looks
10. RMD
RMD is the perfect definition of the term "age like fine wine". The middle-aged RMD has been on our screens for over twenty years, charming us with his wonderful command of English and brilliant comportment. We've watched the veteran actor go from home videos to cinema, playing the adamant son to the protective father and hope to see a lot more of him as he ages
9. Yul Edochie
If Nollywood had a voice, Yul would be it. The last child of veteran Nollywood actor, Pete Edochie, has traversed both Igbo and English Nollywood and attracted a bevy of swooning female fans with his baritone voice and cool demeanor. His on and off screen behavior has also won him fans, Yul has successfully made a name for himself separate from that of his father and it is no small part to that sexy voice
8. Ramsey Noah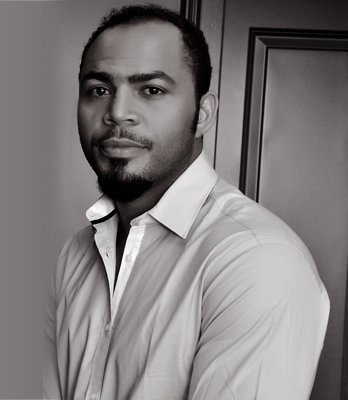 Ramsey has been ruling our screens long before some of the guys on this list even wrote their first common entrance. He has particularly been a force to reckon with in the lover boy role, playing it with such consistency and finesse, it's easy to imagine the articulate mulatto as a lover for most women. Over the years, he has only gotten better at his art and his looks haven't waned. Hopefully, we continue to see charming Ramsey on our screens for a long time
7. Frederick Leonard
Another veteran actor making his debut on this list, Frederick is mostly popular for being the lead in the soap Disclosure, where he plays a charming ladies man. He has also featured in home videos and we hope to see more of him on our TV screens bringing a charm and class only he can execute
6. Gbenro Ajibade
Keeping you warm with a tall glass of sexy, hot chocolate a la the sumptuous beau of the lucky Osas Ighodaro. Whether as a dreaded bad boy or the clean cut gentleman, this Benue-bred obsidian treasure slays our screens with effortless sexiness and mild seduction and has earned his debut on this list
5. OC Ukeje
Our very own corporate casanova, the man who has panties dropping at a smirk, smooth operator and AMBO golden boy, OC, drops all the way to the 8th spot this year. OC has been consistently playing ladies on screen and strumming hearts of female fans since he first came into limelight after starring in White Waters alongside the sultry Rita Dominic and oga just keeps bringing sexy back every chance he gets.
4. Bryan Okwara
Someone call the fire service, because this man is smokin'. Mr. Nigeria in 2007 has been in the showbiz industry for a while, but only gave Nollywood a go in 2012, since then he has starred in a number of movies, charming his co-stars and making the ladies drool.
3. Wole Ojo
Another product of AMBO, Wole was first introduced to our screens in 2013 and has since graced movies and soaps with his charming smile and warm aura. Wole is every bit the gentleman every lady is waiting for
2. Alexx Ekubo
Slay daddy, fine boy no rashes Alexx moves up one spot to number four. The Abia state indigene has sealed his place in the hearts of ladies nationwide thanks to his quirky nature and the funny roles he plays. Alexx Ekubo has won for himself many awards and featured in various movies on the big screen, from Weekend Getaway, Keeping My Man and many others, Alexx has proven that you can look great and still be the clown in a movie.
1. Enyinna Nwigwe
First off, we would like to appreciate Abia State, Nigeria, for providing us this beautiful man, shout out to his mama for birthing him and his daddy for letting this sperm win :'( Our top spot goes to a new entrant on the list, but not a new entrant into Nollywood. Enyinna has earned his spot on this list courtesy of ….well, everything. Beard gang- check, charming smile- check, baritone- check, looks good in shades- double check. With starring roles in boxoffice hits like Black November and The Wedding Party, Enyinna has served a bowl of hotness we are only too glad to savour.