Ghanaian actress, Yvonne Nelson has a funny way of cleberating father's day as she seized the Father's Day commemoration to lambast irresponsible fathers, advising men to have protected sex if they can't be a responsible father.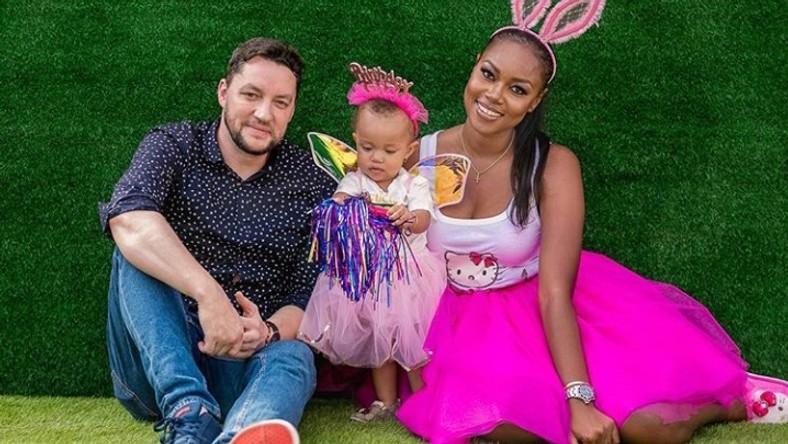 The actress has for long been expressing her bitterness towards her late father and always celebrates her mother instead whenever it is Father's Day, the story hasn't been different this year.
However, Yvonne Nelson now has a daughter, therefore, many thought she will pay homage to the man who fathered her child on a day Fathers are being celebrated but that did not happen.
Taking to Twitter, with some rants, Yvonne Nelson, chastised irresponsible fathers saying that it is by their deeds that there are so many broken families and kids out there.
Her posts have quickly sparked a debate as others agree with her opinion whilst other disagreed and wondered why there are bad mothers too but people don't talk about that on Mother's Day.
See the tweets below.
To the men, if you arent TRULY ready to be in a child's life, F*cking protect yourselves, you are the reason for so many broken families and kids out there! A man's world??? Today isnt your day if you havnt put in any work!

— Yvonne Nelson (@yvonnenelsongh) June 16, 2019
To the men, if you arent TRULY ready to be in a child's life, F*cking protect yourselves, you are the reason for so many broken families and kids out there! A man's world??? Today isnt your day if you havnt put in any work!

— Yvonne Nelson (@yvonnenelsongh) June 16, 2019
To the men, if you arent TRULY ready to be in a child's life, F*cking protect yourselves, you are the reason for so many broken families and kids out there! A man's world??? Today isnt your day if you havnt put in any work!

— Yvonne Nelson (@yvonnenelsongh) June 16, 2019
To the men, if you arent TRULY ready to be in a child's life, F*cking protect yourselves, you are the reason for so many broken families and kids out there! A man's world??? Today isnt your day if you havnt put in any work!

— Yvonne Nelson (@yvonnenelsongh) June 16, 2019
To the men, if you arent TRULY ready to be in a child's life, F*cking protect yourselves, you are the reason for so many broken families and kids out there! A man's world??? Today isnt your day if you havnt put in any work!

— Yvonne Nelson (@yvonnenelsongh) June 16, 2019
I agree with you. The interesting thing is every human living on the surface of the earth has a FATHER and A Mother, at least biology thought us. Now what is the percentage of fathers who are not responsible. If a man can die for his nation how much more his child.

— Demola Modupe (@demowilliam) June 16, 2019
To the men, if you arent TRULY ready to be in a child's life, F*cking protect yourselves, you are the reason for so many broken families and kids out there! A man's world??? Today isnt your day if you havnt put in any work!

— Yvonne Nelson (@yvonnenelsongh) June 16, 2019